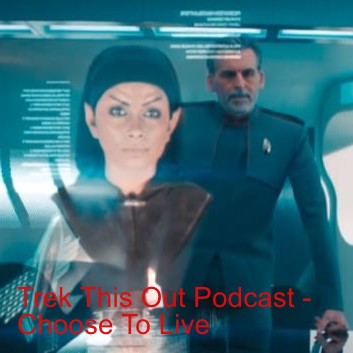 Welcome to the Star Trek review podcast - Trek This Out.
Please join your hosts - 
Captain Andrea
Helmsman Captain Suky, 
First Officer Captain Lindsey,
and special guest host Terry (@telthetrekkie or @trekcomicwtf) as they review the Star Trek Discovery episode - Choose To Live.
We will also be reading out your feedback and giving our marks out of 5 lights.
Don't forget the easter eggs at the end of the episode. 
Please check out the Trek This Out Podcast Facebook page or our Twitter account (https://twitter.com/TrekThisOutPod)
So "engage" your ears while we 'warp' into them.
Available on Podbean, iTunes, Spotify and other good and evil podcast catchers.